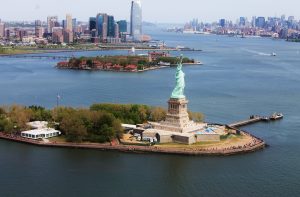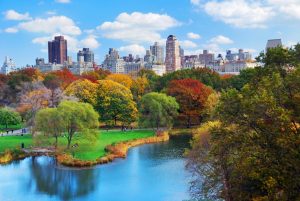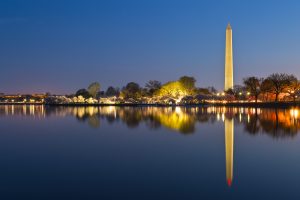 Tours available for individuals
New York City and Washington DC
Statue of Liberty and Ellis Island Guided Tour
Daily at 8:30 am
The Statue of Liberty is an icon of America. On this tour, you can explore her origins among the people who created her. The tour will begin at Castle Clinton. The certified American Tour Guide will escort you through security and provide a guided tour of Liberty and Ellis Island. Immigration Museum is guided by a professional Tour Guide and not an audio. You have the option to stay on Ellis Island and research family history at the conclusion of the tour.
Manhattan in A Day by Subway
Daily at 9 am
The best way to see New York City is by public transportation and walking. Our tour is designed for the traveler who is interested in seeing the city by foot. We will teach you how to use the subway for the duration of your stay. Our certified American Tour Guide will show you the highlights of Manhattan such as Central Park, Rockefeller Center, Grand Central Terminal, Times Square, Chinatown, Little Italy, Brooklyn Bridge, 9/11 Memorial, and Wall Street. The tour will be guided for half a day and end at Battery Park where you will receive a ticket for the Statue of Liberty and Ellis Island. You will then board the ferry at your leisure and visit both islands. The Statue of Liberty and Ellis Island is self guided with an audio tour included. The tour is designed to see all the highlights of Manhattan in one day, with the opportunity for great photos!
Washington DC Downtown Tour with Fords Theater Tickets
8:30 am Daily
The day begins at the White House Visitors Center with a walk around the White House. You will hear stories about Presidents and their families. The walking tour will continue down Pennsylvania as you pass by the FBI building, Old Post Office Tower, and the Navy Memorial. The tour continues on Capitol Hill for photographs of the the US Capitol, Supreme Court and Library of Congress. Our certified American Tour Guide will enhance the tour experience with historical accounts and humorous stories of the people who influenced the United States. The tour will end with tickets to Fords Theater Museum, Petersen House and exhibits on the assassination of President Lincoln.
Our Top-Rated Tours
Join us for a fun and informative tour during your stay
Advance reservations Required
custom tours available in multiple languages
Customer Service Excellence
Certified Professional Guide